Expert Automotive Repairs
Located only minutes from the suburbs, Sam LoVetro Automotive has been centrally located in the heart of downtown Rochester since 1990.
We specialize in all makes and models and are able to accommodate your personal vehicle as well as large fleets. A shuttle is available for customers working in the immediate area.
Winner of AAA's Top Shop Award for 2007 THROUGH 2015, we stand by our commitment to provide guaranteed quality service at a competetive price to the Rochester Community.
CALL NOW FOR SPECIAL PRICING ON
***SNOW OR ALL SEASON TIRES***
NYS Inspection - $15!!
All day, every day. No coupon required.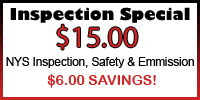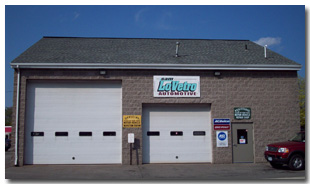 OPEN: Monday - Friday | 7am - 5:30pm
Get DIRECTIONS to our shop.